The Office of General Counsel ("OGC") has responsibility for all legal affairs affecting the University. OGC strives to provide timely and high quality legal advice and counsel to the University, senior leadership, and other campus partners.
OGC performs a wide variety of legal services. These include: managing litigation and government agency complaints; advising on legal and regulatory compliance; preparing and negotiating contracts; supervising the activities of outside counsel; and preventive law initiatives.
Feel free to contact us at 202-319-5142 or at cua-ogc@cua.edu.
Legal Staff
General Counsel
Matthew C. Dolan
B.B.A. University of Notre Dame, J.D. University of San Diego, LL.M. George Washington University
Prior to joining Catholic University, Dolan worked for nearly 10 years working for the firm of Freeh Sporkin & Sullivan and Freeh Group International Solutions. His prior experience included working on the Penn State report of 2012, external investigator for the NCAA and BP Oil Spill, along with matters of security and safety, ethics, compliance, and operations integrity. 

Dolan's service at the Freeh Group followed his 24-year career as an officer in the United States Navy. His assignments included service as a Navy SEAL, trial attorney, and the legal advisor to the Sixth Fleet, headquartered in Naples, Italy. He concluded his career as senior legal advisor for the U.S. Naval Academy in Annapolis. 

Deputy General Counsel
Jennie Bradley Lichter
B.A. University of Notre Dame; M.Phil. University of Cambridge; J.D. Harvard Law School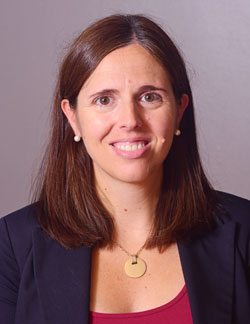 Jennie Lichter has wide-ranging legal and policy experience in the public, private, and nonprofit sectors, including at the highest levels of the federal government.  She recently served in the White House as a Deputy Assistant to the President and Deputy Director of the White House Domestic Policy Council (DPC).  In that role she supervised DPC's broad policy portfolio across the federal government including the Departments of Education, Labor, Health & Human Services, Justice, Housing & Urban Development, and Interior.  Jennie led efforts across the White House and the federal government to protect the rights of faith-based institutions and religious believers, encourage faith-based partnerships, and defend the dignity of life.  She also coordinated DPC's work on regulatory and administrative state reform.
Prior to her White House service, Jennie served as Counsel in the Office of Legal Policy at the U.S. Department of Justice.
Jennie was previously in-house counsel for the Archdiocese of Washington, where she handled a broad portfolio including public policy issues, education, nonprofit tax, employment, trusts and estates, property, contracts, religious immigration, and other matters for archdiocesan departments, parishes, and schools.  She began her legal career at the international law firm Jones Day, where she had the privilege of representing Catholic University.
Jennie clerked for then-Chief Judge David B. Sentelle on the U.S. Court of Appeals for the D.C. Circuit and for Judge Steven M. Colloton on the U.S. Court of Appeals for the Eighth Circuit.  Prior to law school she was a research assistant in Bioethics at a D.C. think tank, and earned a graduate degree in Theology & Religious Studies.